02 Agosto 2023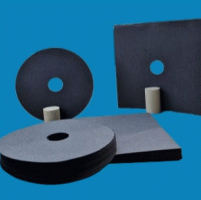 Today we want to highlight the importance and numerous applications of carbon filter paper, an exceptional filtration medium that will elevate your galvanic filters to new heights.
We understand that choosing the right filtration media is crucial for your galvanic filtration needs. Our "premium" carbon filter paper can be a valid solution

Engineered to the highest standards, it ensures consistent and reliable filtration in demanding galvanic environments.
Don't miss out on the opportunity to elevate your filtration system to new heights. Take the next step and invest in our carbon filter premium today.


We are able to supply a wide range of filtering media in different sizes and weights.
Other formats of filter, laboratory and other papers are in fact available in OMG warehouse or they can be easily ordered.
Please, let us know your filtration processes in order to be able to support you with our technical proposals.
*** Technical Data of Carbon Filter Sheets Weight 160 g/m2 available
clicking on the link Carbon filter sheets and filter papers - Carte filtro al carbone e cartoncini filtranti (mailchi.mp)